My Role
Led Design Research and Strategy, Industrial Design
Methodology
Discovery research: site study, renewable energy tech innovation, experience mapping, initial ideation process
Co-creation and concept validation: concept testing and building upon the most promising concepts, manufacturing process, and material study
Impact measurement study: User experience design, Product development, journey mapping
Business prototyping: simulated a carbon neutrality plan within the next 10 years, and established performance metrics of the art Installation.
Project overview:
Petal Power Place is a framework for Agri voltaic symbiosis, which aims to address the climate crisis by exploring ideas of decentralized renewable energy systems that are beautifully integrated into urban environments and share infrastructure with urban farming. The project aims to maximize the utility of existing structures by combining innovative technologies, and aims to showcase the integration of renewable energy in an organic and biophilic form that can foster water conservation. The project is centered around the concept of a blooming flower, which symbolizes the beauty of change and the change in our approach, life-styles and environments that will be shaped by the process of global energy transition.

It is designed to be scalable to any site receiving sunlight, and is designed integrally to the Spinelli Park masterplan. The sculptures have different plug-and-play components that allow for a versatile use across the park.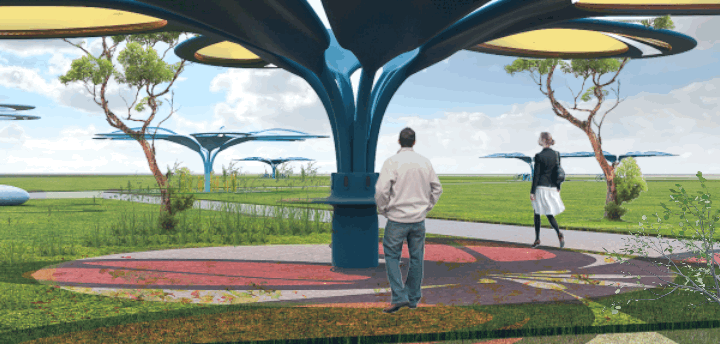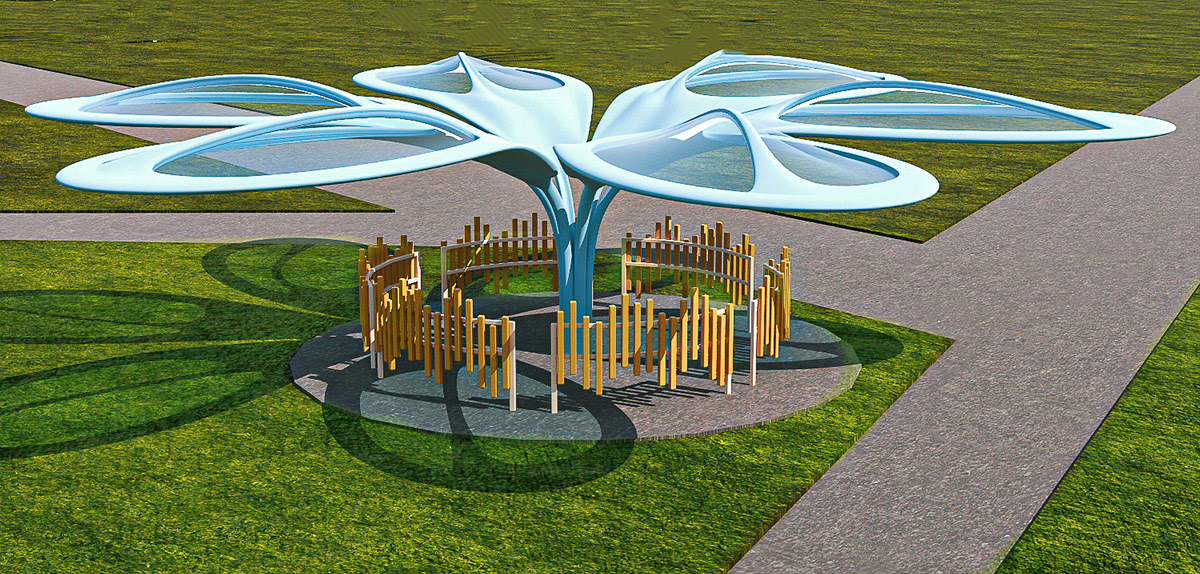 Team : Hasan Zaidi, Shreya Thakkar, Surabhi Khanderia